Lara Lillibridge interviews Eileen for hippocampus magazine, an online publication dedicated to creative non-fiction.
Check it out here.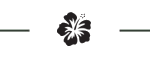 UCLA Extension is offering a free one-day workshop taught by Eileen on July 18 from 10am to 1pm.  Click here for details. If you are too late to sign up, Eileen is teaching a ten-week course in the fall and another one-day workshop on October 10. 

AWP is excited to announce
a featured event, "Disability's Influence on Literature: Realism as a Craft Concept" with @Mchertock, @CroninMermaid, @JamesTateHill, and @tkdalton. See this phenomenal group in San Antonio on 3/7 from 12:10 to 1:25 p.m! https://t.co/LEzlqWeBFx pic.twitter.com/laJPqMd5rm
— AWP (@awpwriter) January 30, 2020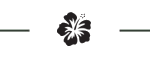 Eileen Cronin Interview – UCLA Extension Writers Program
UCLA Extension interviews Eileen as she joins the program. She will be teaching a 10 week memoir course next year. For the interview and more details about the course, see Instructor Interview: Eileen Cronin. The course starts January 16, 2020 and runs through March 19, 2020.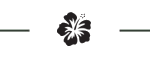 Writers Resist – Los Angeles
Eileen participated in the third annual "Writers Resist" event this January at Beyond Baroque Literary Arts Center in Venice California. Go here to learn more: 
The reading was sponsored by ACLU SoCal and PEN America.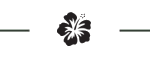 Eileen is featured on the website for the National Arts & Disability Center , a program of the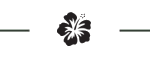 Roar Shack Reading Series
presents "It's For You" on Sunday, April 8 in beautiful Echo Park! Join us for an incredible lineup of lit talent, including Eric Howard, Eileen Cronin, Daniel Olivas, Anne Rieman, John Balma, last month's Live Write winner Maggie Waz, and Taaji Rauf! You don't want to miss it! More details here!
Echo Park Time Travel Mart
1714 W Sunset Blvd, Los Angeles, California 90026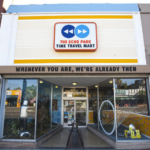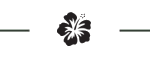 Eileen's screenplay A Motion Away
is a finalist in the San Francisco Indiefest contest.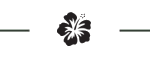 Read Eileen's latest essay in Truthdig: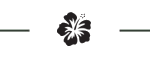 Hobbling the Leader
Eileen's latest essay on teaching memoir is published in
Vida: Women in Literary Arts
"It's rare when the disabled writer is invited to teach in a workshop."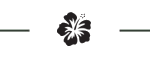 Body of Work: Exploring Disability, Creativity, and Inclusivity
Eileen will moderate a panel on disability and writing at this year's Associated Writing Programs meeting in Washington, DC.
Friday, February 10, 2017 at 10:30 AM. Room 203AB, Washington Convention Center, Level Two.
Find out more about the event at AWP Conference Schedule. Panelists include Sheila Black, T.K. Dalton, Anne Finger, and Laurie Lindeen.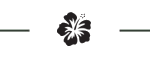 "NO Limits" A Film by John Zaritsky coming soon to CBC's Documentary Channel
Find out more about a new documentary film on the thalidomide story, and Eileen's story in the film here. No Limits is now available to subscribers of Prime Video on Amazon.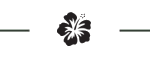 Truthdig article on police shootings goes live
Read Eileen's new article on police shootings and the disability community here.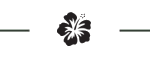 Eileen reads her work at The Last Bookstore in downtown LA.
This event is part of the Angels Flight * Literary West magazine launch. For more details, read the press announcement here.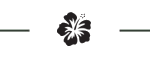 Read Eileen's new piece on the Presidential Campaign and Disability Rights. Truthdig: Digging beneath the headlines.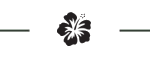 Eileen Cronin participates in the AWP conference in Los Angeles
on April 1, 2016 with Cheryl Strayed, Leigh Stein, and Laurie Lindeen in a session on memoir writing, You Don't Know Me at All: The Creation of Self as Protagonist in Memoir. The Associated Writing Programs conference will be held at the Los Angeles Convention center, 1201 S Figueroa St, Los Angeles, CA 90015.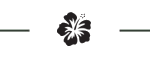 Eileen Cronin at BINDERCON Los Angeles,
March 19 and 20, 2016 at UCLA (and online). See more about her session which takes place on Saturday, March 19, at 3:30 PM (Palisades room in Carnesale Commons).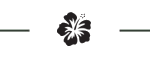 Come by room 206 at 10:00 AM, October 17th, at the Duke Energy Convention Center, 525 Elm Street, Cincinnati Ohio.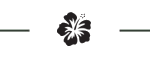 about Mermaid.
From the Northern California Regional Organization of Child and Adolescent Psychiatry 2015 annual meeting in San Jose.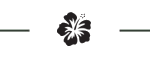 Eileen Cronin on Tell Me Everything
Eileen tells John Fugelsang almost everything on SiriusXM Radio.
http://t.co/M1Iw0vvNas @JohnFugelsang thank you for a lovely, open-minded, and humorous interview on Tell Me Everything today. #bigfan

— Eileen Cronin (@CroninMermaid) February 19, 2015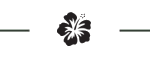 From the citation by Abbe Wright:
The True Story That Inspires
It's not until the author is 3 years old that she comprehends she was born with no lower legs, and that this makes her different. Cronin is extraordinarily courageous; she chronicles her journey to fit in and thrive with bravery and wit.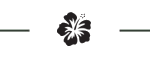 Check out Eileen's HuffPost Author's Page
Book mark this page for future blog posts by Eileen Cronin.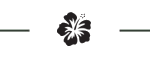 LA Review of Books interview with Eileen
Michele Botwin Raphael's review and interview with Eileen Cronin – a mother's day tribute.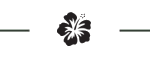 Featured Interview: Cincinnati Kid: Eileen Cronin
Read Alyssa Brandt's interview with Eileen in the May issue of Cincinnati Magazine. Eileen "knows from different"!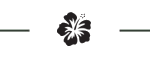 Oprah's List of Memoirs Too Powerful to Put Down
Mermaid made another list of Oprah's and this time it is included in a list described as "real stories, real women, real lessons that will shake you up and set you back down—changed for the better (and stronger)."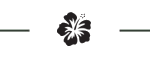 Mermaid featured on The Daily Beast
Now you can check out Mermaid on The Daily Beast and even read the first chapter here!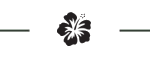 If You Like Mermaid…
Please consider a vote for Mermaid on these  GoodReads Lists so others who have not discovered it yet can stumble upon it and enjoy it just as much as you did.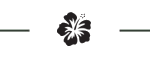 Eileen Cronin's Interview with Harvard Square Editions
Read Eileen Cronin's interview with Mary Yuhas of Harvard Square Editions here to see what Eileen has to say about growing up different and her advice to fellow writers.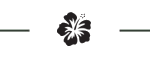 The Antioch Writer's Conference
Eileen Cronin will be holding a workshop at the Antioch Writer's Conference from July 12- July 18, 2014. Please submit applications to Antioch University in Yellow Springs, OH.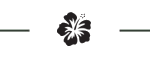 Download The Bob Edwards Show Interview with Eileen
Bob Edwards interviewed Eileen on Tuesday, February 25th. If you missed it, you can download the interview here.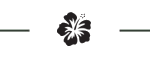 Oprah Magazine's 14 Titles to Pick Up
O Magazine online edition named Mermaid as one of its 14 Titles to Pick Up This February. Click here to see to see the recommendation.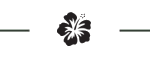 Watch the Mermaid Book Trailer
Watch the Mermaid book trailer of Eileen Cronin reading an excerpt at Vroman's in Pasadena, California.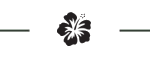 Forgiveness and Healing
Eileen's story in the pages of Everyday Health. A moving tribute to her mother. Forgiveness and Healing: My Thalidomide Story.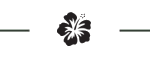 Praise for Mermaid
Washington Post recognizes Cronin's "strength, tenacity and wry humor" in Mermaid.
Boston Globe calls Mermaid a "gritty, gorgeous coming of age story.
Poets & Writers: Page One: Where New and Noteworthy Books Begin.
Kirkus Reviews: "Perhaps the greatest achievement with this book, which brings to light one of the great medical tragedies of the 20th century, is that she is able to tell her story with a winning combination of candor, grace and humor." (Review Posted Online: Dec. 8th, 2013)
Booklist (Boxed and Starred): "In her hard-to-put-down, brutally honest memoir, Cronin writes about growing up, as one of 11 children, without having legs, and trying to get her chain-smoking mom, who gets shock treatments and takes lithium for her 'nervous breakdowns,' to tell her whether she took thalidomide during her 1960 pregnancy…As a child, she tells people she longs to be a ballerina. But when she sees her grandmother's 'face go slack' at this pronouncement, she adds, 'Or a missionary nun in Africa.' Readers will want to cheer at the happy ending to this must-read for all memoir fans and everyone involved or interested in the lives of the disabled." Karen Springen, Booklist Online
Library Journal: "Cronin has managed to create a cogent account of coming to terms with her condition (and with the condition of her family). Her determination to create a life without secrecy and full of experience is evident in this matter-of-fact portrait of a family that did not always pay attention to the facts." Therese Nielsen
"Mermaid reminds us how the stories we tell and the ones we bury have the capacity to imprison or free us." John Hockenberry
"Written with an unvarnished pen, Mermaid spares no one, yet is fair, funny, and moving." Rita Mae Brown
"Brave, wry, and spirited. Eileen Cronin delves fearlessly into the emotional thicket of family lore, tribal dynamics, body image, and coming-of-age." Danielle Ofri